Life is better with a filter
Dynamic Ear Filter
Tube filters
Foam earplugs
-15 dB
Full sound clarity, full music dynamic – and you still get to hear the conversations around you. Little wonder our filters have been the go-to solution for professional musicians and concert goers for decades.
Sound values
Tube filters
Time to leave behind earplugs wit tube-shaped resistive filters. Tube filters tend to have low attenuation in the bass which can be harmful to hearing. As the attenuation is not linear, it does not give a natural musical experience.
Sound values
Foam earplugs
The idea of foam earplugs is to ensure maximum attenuation and the ears are virtually sealed off. However, this ensures poor music perception in addition to very poor wearing comfort.
Sound values
Sound filtering,
perfect protection
We aim to protect your hearing. But we also want to give you the most natural sound experience. Our Dynamic Ear Filter advanced MEMBRANE technology does exactly that. It provides a flat response by damping both low and high frequencies. There's no muffling or unnatural sound – unlike other products such as foam earplugs and resistive tube filters.
shop now
What's inside?
Your purchase includes a set of advanced MEMBRANE filters and a pair of Full Block filters. To ensure a perfect fit, you also receive sets of ear tips in four sizes. There is a handy travel pouch to store your earplugs and a neck cord – so you don't lose them.
Because we care about the planet, our sustainable storage box has been specially designed for Dynamic Ear Filter and is made from 100% compostable PaperFoam®. The sturdy box is also ideal for storing several filter sets.
PaperFoam® storage box, travel pouch, neck cord, your chosen filter(s) + Full Block filter, four sets of medical-grade TPE ear tips (S, M, L, XL).
A great fit 
To guarantee the perfect fit, we include four sets of specially designed medical-grade TPE ear tips in S, M, L and XL.
The right filter for any situation
Want to be sure you have optimal hearing protection?
Dynamic Ear Filters are sold separately and guarantee unparalleled safety.
Expand your personal filter collection to ensure your hearing is protected no matter what the situation.
Flying
Just sit back and relax. Our patented MEMBRANE technology regulates air pressure during take-off and landing. Your eardrums are protected, and background noise is reduced. Enjoy your flight!
Office
Improve your concentration. Conversations and the usual office hubbub fade into the background. Thanks to your increased focus, that afternoon performance dip is a thing of the past.
Bar/dining
You want a fun night out without the hassle of intrusive background noise. So, we devised a filter to reduce the volume just a little, allowing you to enjoy your conversations to the full.
Water sports
You want to have fun in the water. So, we came up with a low attenuation solution that guarantees great sound quality while providing full protection. No wind noise. And no water in the ear.
Concert/festival
Everyone wants a great sound experience. But sometimes the noise is just too loud. That's why we developed our specially designed flat attenuation filters. You enjoy the music to the max while protecting your hearing. And you don't lose any of the event atmosphere.
Motorbike
No more ringing in the ears after removing your helmet! We want to protect your hearing from loud sounds and wind noise while ensuring you retain situational awareness and can still communicate. Comfortable to wear under your helmet and suitable for navigation system users.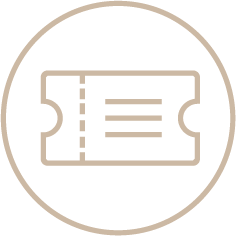 Events/cinema
We know the surround sound movie experience can at times be too intense. And the noise might be just too much at events where large crowds gather. Our Dynamic Ear Filter earplugs turn things down just a notch, allowing you to enjoy a higher quality sound experience.
Kids
You want your children to have fun. But you need to know that their fragile hearing is protected. Thanks to our -20 dB Dynamic Ear Filter, you can rest assured that their ears are in reliable hands. So, when someone pumps up the volume, great protection and a good time are guaranteed.
Sleep
A great night's sleep is assured with our -25 dB Dynamic Ear Filters or our Full Block filters, which provide a high level of attenuation. Snoring and street noise are reduced to a minimum. Our soft medical-grade earplugs were also designed with side sleepers in mind. And don't worry, you will still be able to hear your alarm or kids if they need you in the night.
Loud music
Are you the frontliner who likes standing close to the speakers? Or the musician who cranks it up to 11? Our -25 dB Dynamic Ear Filters allow you to enjoy the adrenaline rush without damaging your hearing.
Power tools
Meet your new DIY buddy – the -25 dB Dynamic Ear Filter! Power tool noise can damage your hearing within two minutes. But earmuffs are too warm and irritating. We came up with the ideal solution. Our filters fit inside the ear and provide maximum protection. And thanks to the neck chord, you won't lose them.
Peak noise tools
We don't really notice impulse noise. But it is all around us – hammering, a pallet falling, staple guns, scaffolding, etc. The louder the impulse sound, the more attenuation the Peak Noise filters provide*. Ideal hearing protection!
*Tested: 34 dB attenuation at 166 dB impulse noise.
Fireworks
Loud fireworks can permanently damage your hearing when standing too close. Our Peak Noise filters are not only comfortable; they have been designed to provide the right protection. You and your children can enjoy spectacular displays with complete peace of mind..
Hunting/shooting
Peak Noise filters are your perfect shooting companion. Unlike standard earmuffs, they protect your hearing but do not restrict head movement. Designed for ultimate indoor hearing protection, our filters can also be used as secondary protection under earmuffs or communications headsets.
The complete set your ears want
If you can't choose or you just need different kinds of filters, you can shop the full package.
Whether it involves a music concert, a good night's sleep or a fireworks display, you are guaranteed unparalleled hearing protection and perfect sound attenuation for all situations.
€99,95
Shop now