High-voltage kicks
Thanks to our Dynamic Ear Filter, your kids ears are in reliable hands. So, when someone pumps up the volume, great protection and a good time are guaranteed
[/section]
For children's sensitive ears
You want your children to have fun. But you need to know that their fragile hearing is protected. Our filters not only protect against loud sounds but also keep swimming pool water out of the ears. So, you can rest assured that your children's hearing is in safe hands. Whether someone decides to pump up the volume or your kids are just splashing around in the water, great protection and good times are guaranteed.
Soft as velvet
Our earplugs are made from medical-grade TPE material that meets stringent international quality standards for medical use.
order now
What's inside?
Your purchase includes a set of advanced MEMBRANE filters and a pair of Full Block filters. To ensure a perfect fit, you also receive sets of ear tips in four sizes. There is a handy travel pouch to store your earplugs and a neck cord – so you don't lose them.
Because we care about the planet, our sustainable storage box has been specially designed for Dynamic Ear Filter and is made from 100% compostable PaperFoam®. The sturdy box is also ideal for storing several filter sets.
PaperFoam® storage box, travel pouch, neck cord, your chosen filter(s) + Full Block filter, four sets of medical-grade TPE ear tips (S, M, L, XL).
Music
Everyone wants a great sound experience. But sometimes the noise is just too loud. That's why we developed our specially designed flat attenuation filters. You enjoy the music to the max while protecting your hearing. And you don't lose any of the event atmosphere.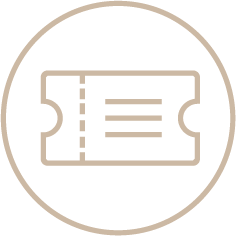 Events/cinema
We know the surround sound movie experience can at times be too intense. And the noise might be just too much at events where large crowds gather. Our Dynamic Ear Filter earplugs turn things down just a notch, allowing you to enjoy a higher quality sound experience.
Motor sports
No more ringing in the ears after removing your helmet! We want to protect your hearing from loud sounds and wind noise while ensuring you retain situational awareness and can still communicate. Comfortable to wear under your helmet and suitable for navigation system users.